Warriors To Reach West Finals
When you are revolving around to look for the accurate information of the matchups, rest assured that the ranks can be changed in a matter of hours, depending on what will happen later on the matchups.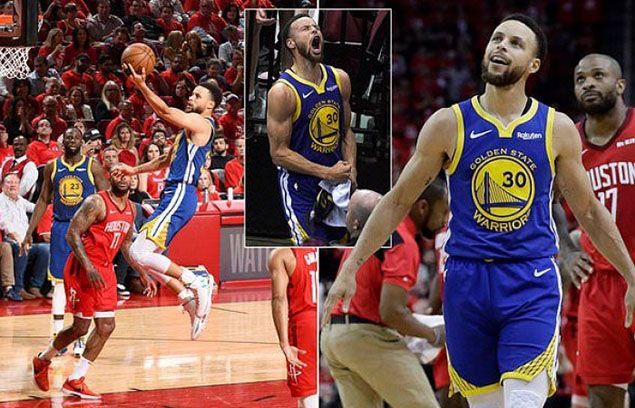 But in the NBA playoffs, the Warriors could reach the West Finals. In the second half, Stephen Curry scores all of his 33 points, making the Warriors top Rockets.
The Warriors team managed to defeat the Houston Rockets by 118-113 on Friday night. That means the team has won the series 4-2 to attain the Western Conference Finals.
As mentioned, Curry was the superstar at the matchup.
Stephen Curry as the savior of the team scored all of the 33 points he attained in the second half. That includes the 23 in the 4th quarter. His team's victory against the Rockets wouldn't be possible without his seismic scores.
As a result, the Golden State proceeded to the West Finals for the fifth straight season. They won the championship back then in 2015. But they lost in 2016 finals. But it did not take a while until they reclaim the victory since they won in 2017 and 2018.
But long before that, folks had been speculating whether Warriors could make it because they played without their superstar. The 2-time NBA Finals MVP Kevin Durant was absent at that point. But the good thing happened. The team managed to top their opponents. Despite the absence of the MVP, their central member of the team worked together really well. They are Klay Thompson, Draymond Green, Shaun Livingston, as well as Andre Iguodala.
Durant was still in the recovery state after injuring his right calf during the third quarter of the game 5. With such condition, Durrant wouldn't fit to travel with his team for the sixth game. However, the officials announced that he would start appearing at the beginning of the West Finals.
But that's not a problem at all. After all, Warriors managed to win. So, what next?
The team will take on the winner of Portland Trail Blazers – Denver Nuggets series. The matchup will be finishing on Sunday evening.
Warriors will be the host of the upcoming matchup on Tuesday, May 14. They will meet either Nuggets or Trail Blazers to initiate the Western Conference Finals in 3 days. You still have plenty of time to reserve your option to watch the match. Don't miss it.